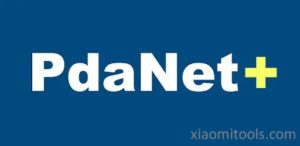 PdaNet has been the best tethering software for Windows Mobile phones and Palm OS phones. It is now ported to iPhone and Android! The latest version turns your iPhone (any version) into a true WiFi HotSpot so that you can connect from your computer (MAC or PC) or iPads.
You can share your cell phone's Internet connection with your computers or tablets through either USB, Bluetooth or even WiFi Hotspot on some phone models. Most importantly it does not require the extra tether plan (mobile hotspot plan) from your carrier. Also NO ROOTING NEEDED for your Android phone.
What is PdaNet +, What Does It Do?
Although PdaNet has many different features, the only section that concerns us is that you can choose all the drivers. The most familiar feature for this.
How to Install
The installation is done by installing it as an .exe extension on the computer. It is very simple, it will carry out the installation by following the guidance. If the usb driver gives error in its installation; If the cable is connected between the computer and the phone, disconnect it, if not. Auto continues.
What should I do after installing?
You don't have to do anything extra. The driver is taking place, we need our computer. The problem of not seeing the phone used in methods such as adb, fastboot and miflash will be solved on a large scale.